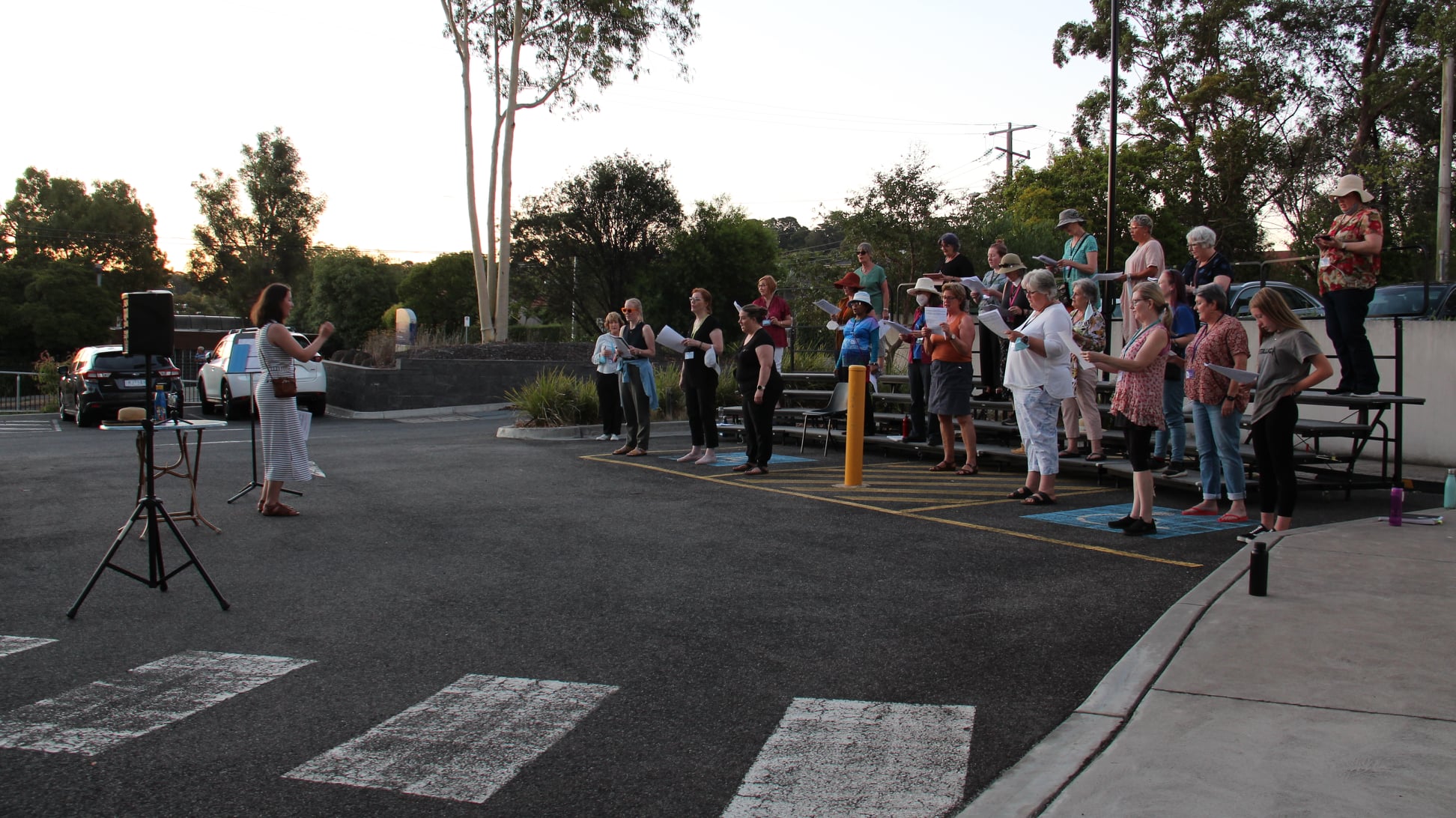 Our motto for the year is 'We will adjust'!
This has been evident in our flexible approach to rehearsals to make sure we can spend as much time outside as possible while trying to stay out of the sun. We usually do our physical warm ups and vocal warm ups together inside on the nice flat floor then break up into smaller outdoor sectional rehearsals before coming back together to rehearse out the front on risers.
If you are planning to visit a rehearsal the first step is to enter through the front and check in and we will allocate a buddy to help you to navigate rehearsal as we move around. Please let us know to look out for you by emailing
info@vocalvibes.org.au
You can check out more recent photos from rehearsal on our
Facebook page
.