Book Us
If you are looking for some entertainment, check out what Vocal Vibes has to offer for your next event,
Choose from our different performance groups, including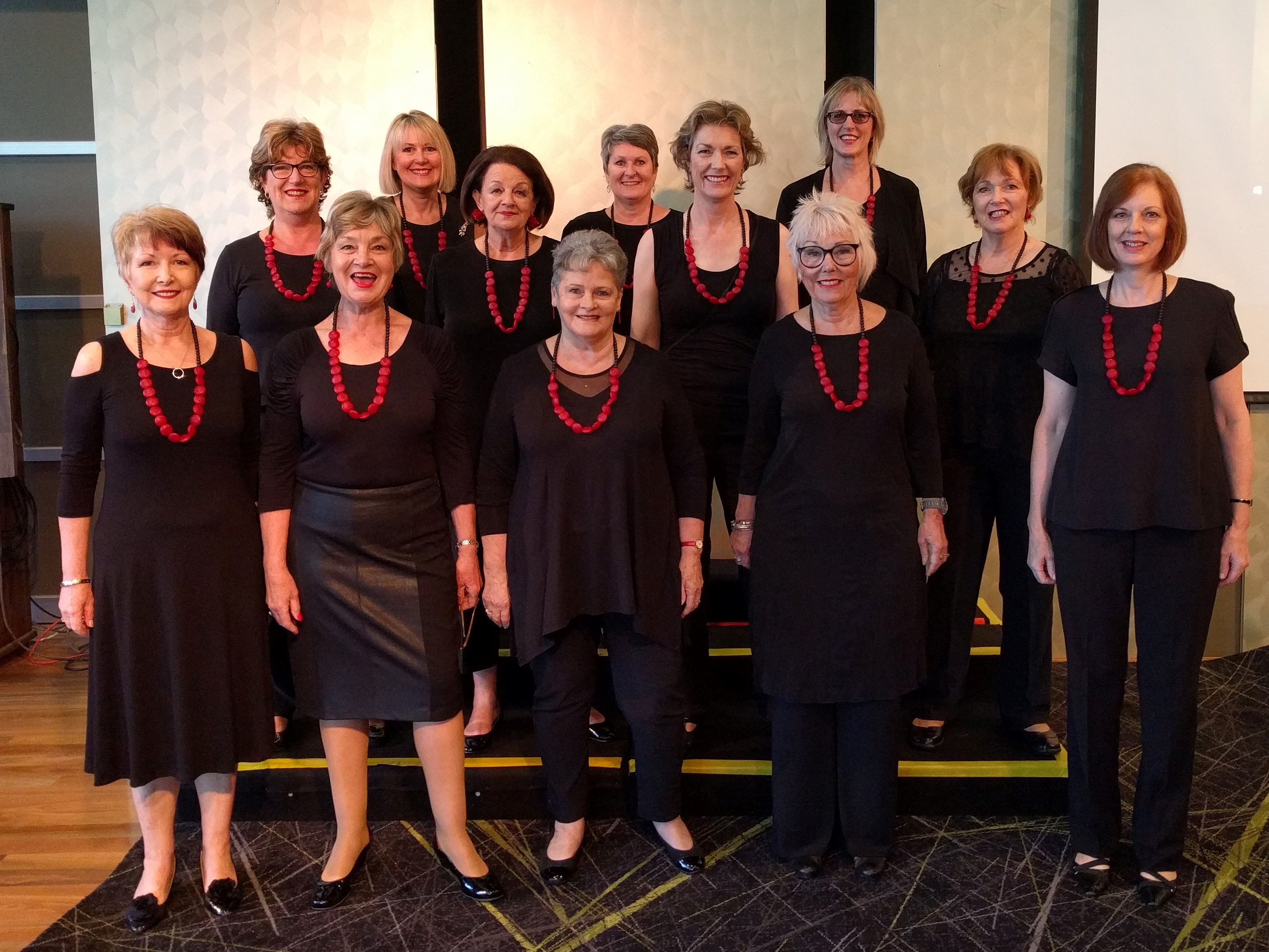 Small chorus - generally 10 to 18 singers
Full chorus - up to 32 singers
We love to perform and do so at a range of public and private events, sharing our love of singing and barbershop music with everyone!
We can work with you to create a performance to suit most budgets.
Vocal Vibes would love to entertain you!
Contact Pam to see what's possible.
Phone 0402 086 698 or email bookings@vocalvibes.org.au
Vocal Vibes is a non-profit organisation so all funding goes towards the cost of running the chorus.