We are delighted to announce the appointment of Vocal Vibes' new Director .. our very own, very talented HENRIETTA FARR!!

In a few short years Henrietta leapt from youth member to Tenor Section Leader, to Assistant Director. This year she was our nominee for Sweet Ad of the Year, and completed her DCP with the special honour of the prestigious Marian Reinsch award. Henrietta generously took on the challenging role of Caretaker Director for us in June, further demonstrating her abilities, dedication and resourcefulness.

We could not have been happier when our Director Search committee fully considered & endorsed Henrietta's recent application, and her appointment was overwhelmingly ratified by members.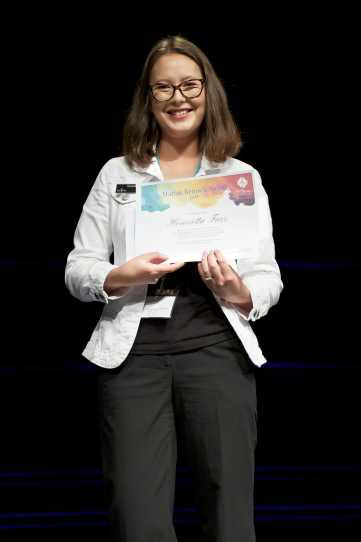 Henrietta becomes Vocal Vibes' 3rd Director since chartering in 2010, following founding Director Lorraine Stackpoole, and recently-retired Master Director Jeanette Whitmore.

CONGRATULATIONS and WELCOME Henrietta!!!



x