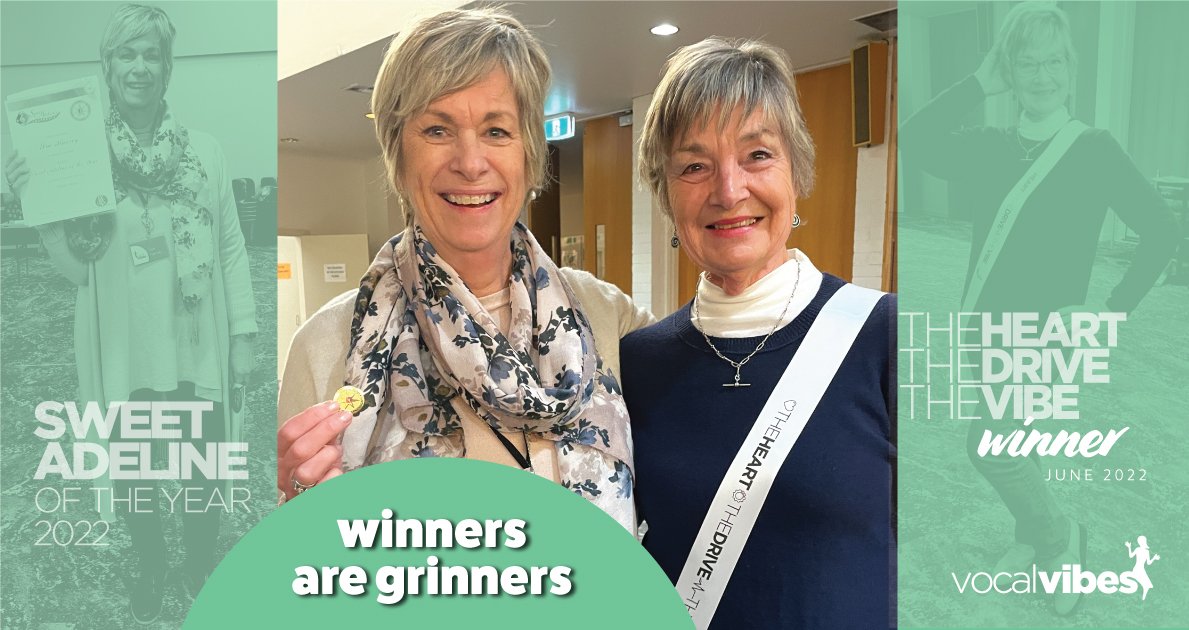 Big smiles from our Sweet Adeline of the year Sue Harvey and Vocal Vibes Values Awardee for June Cathy Thomas. Sue received her pin from Sweet Adelines Australia and Cathy was presented her sash from past recipient Bridget. Thank you to both of these fantastic women for all they do for Vocal Vibes.
The VV Values award is presented to someone identified by the previous recipient as displaying our values 'The Heart, The Drive, The Vibe'. Bridget noted when presenting the award to Cathy that she displays all of these values having undertaken many roles in the chorus including Chorus Manager and making a point of being up to date with all of her auditions.
The Sweet Adeline of the Year is presented to our recipient of the Brenda Smith Achievement Award which is awarded in December each year. We are delighted to see Sue recognised by Sweet Adelines Australia!