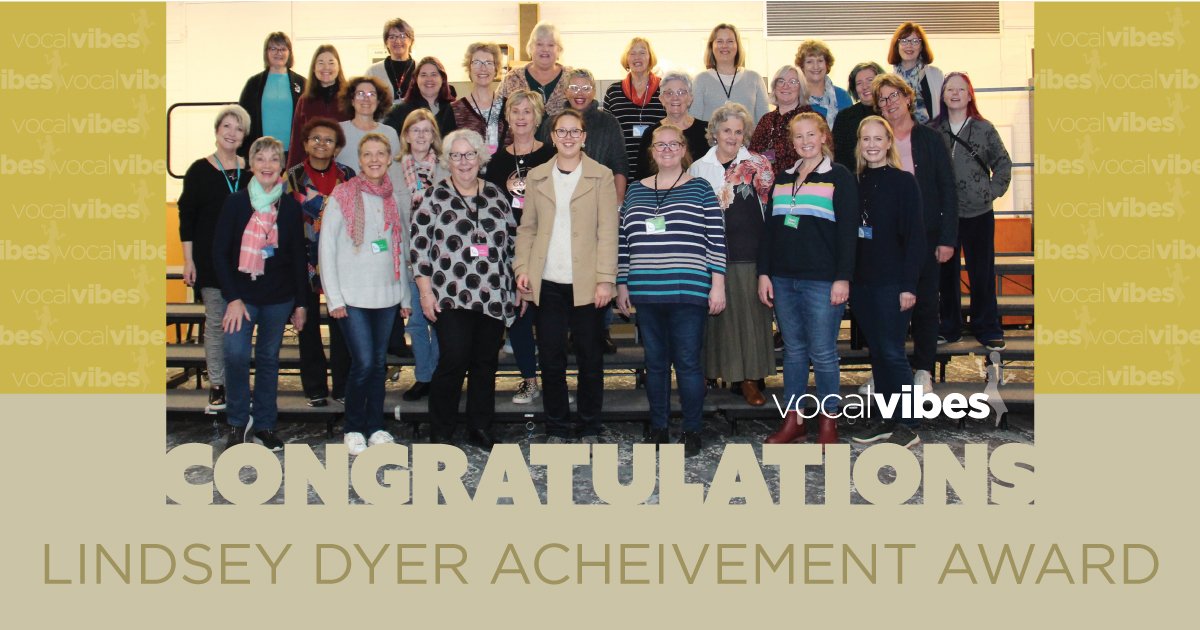 We are honoured to be the 2022 recipients of the Lindsey Dyer Achievement Award.
This award was established in memory of the late Lindsey Dyer, who was a passionate leader within Sweet Adelines Australia. Lindsey contributed to the organisation in many ways: as an eight-time winning bass in three champion quartets, Master Co-Director of a champion chorus, a founding Director of two choruses, a member of the Regional Education Faculty, Education Coordinator, Directors' Coordinator, a mentor, coach, and friend to many.
The award is open to choruses and quartets which, over the last year, have worked to improve their performance and skills while upholding the values of Sweet Adelines International in Australia. This may be demonstrated by consistent attendance at regional education events, working with Regional Education Faculty and/or coaches, engagement with the community, positive group culture and, most of all, a love of barbershop with demonstrable initiative and commitment to the values of Sweet Adelines International.