Vocal Vibes is very excited to announce the appointment of Jeanette Whitmore as our new director.
Jeanette is an accomplished barbershop 'Master Director' - one of only six in Australia to achieve this honourable recognition from Sweet Adelines International. She has already won the hearts of each and every member and her talent and expertise is inspiring Vocal Vibes to take it to the next level.

Our 2014 Maroondah Festival performance was Jeanette's first time at the helm of Vocal Vibes. It was a great day with a number of new ladies performing for the first time with us as well. We're looking forward to many more performances and competitions under Jeanette's wonderful direction.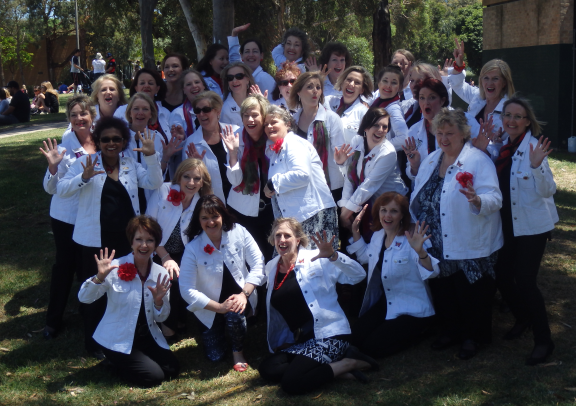 We wish to take this opportunity to thank Lorraine Stackpoole, our recently retired director, for her hard work over the past five years getting Vocal Vibes to where we are today. We are very much enjoying having Lorraine now singing on the risers with us.

Vocal Vibes are getting into the 'Christmas spirit' with performances at several shopping centres and we would love to see you in the audience! Check out the details at this link.

If you can sing and would like to give Vocal Vibes a try, call and come along to a Monday evening rehearsal.